The Brand-Self-Seven
Brand Identity Planning Model
Block II: Product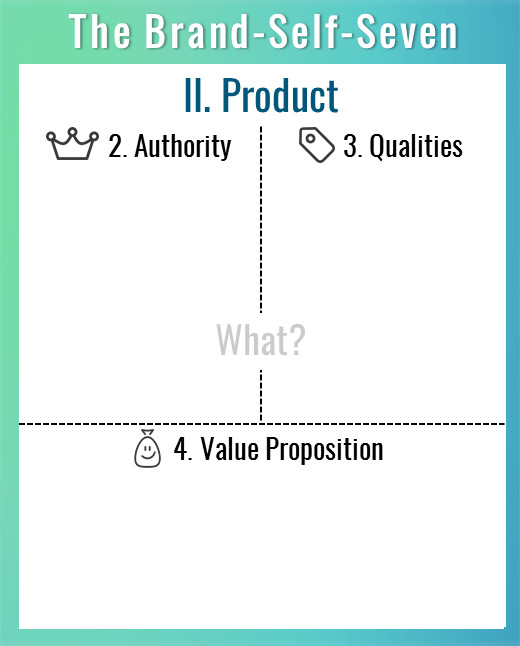 As product-related associations are a major component of brand image (Keller, 2003), they must be reflected in the brand identity: This brand-building block refers to the products and product characteristics you want potential customers to associate with your brand. This brand identity element is also called 'brand as product' (Aaker, 2010) or 'functional component' (Esch, 2017).
Source: Heine, K. (2019) Build a Brand to Change your World. Upmarkit: Tallinn.
Esch, F.-R. (2017) Strategie und Technik der Markenführung, 9th ed., Vahlen: Munich.