Cooperation with Longio: Developing a Chinese Luxury Brand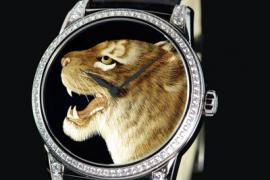 Kick-off meeting with Mr. Mi Changhong, the founder & CEO of Longio.
Longio is one of the finest watch brands in China. Mi Changhong is the founder and chief designer of the brand since 1996. During this period, Mr. Mi Changhong always devoted himself to study western horology and culture, and the art of east and west. He is an expert at using innovation, unique and fashion-forward ideas to express watch stories. After creating the LONGIO watch brand, he has now a series called MI TIME ART, which illuminates Chinese traditional culture and connotation of art to worldwide timepiece enthusiasts and horologe collectors. These timepieces express Chinese legend through wonderful fingertip craftwork, which pours out of a high-end wristwatch designer with persistent pursuit of horology craft production. Mi Changhong invests his heart and soul in each timepiece and creates wristwatches that are exceptional pieces of art.
We were communicating about Longio with an interview in German press and were very honoured to welcome Mr. Mi Changhong as a speaker at our "The Mystery of Luxury Brands Conference" in Shanghai.
Company website: http://www.longiowatch.com
Some impressions about the brand: