New Article published in the Luxury Research Journal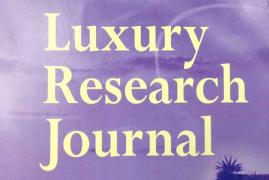 Heine, K., Phan, M. & Atwal, G. (2016) Authenticity and Prestige: What Luxury Brands could learn from the wine industry? In: Luxury Research Journal, forthcoming edition.
Abstract: As some centuries-old wineries are amongst the oldest brands in the world, they may keep some important marketing insights. The paper suggests that wineries are setting the benchmark regarding two essential characteristics that all luxury brands must fulfil to at least some extent: authenticity and prestige. While the luxury wine segment provides guidance on developing authenticity - the winemaker's benchmark, the champagne segment provides guidance on creating prestige - the champagne benchmark. Based on literature analysis, the conceptual part of the paper discusses the meaning of authenticity and prestige. A case study on Château d'Yquem shows how winemakers have set a benchmark in creating authenticity, and a case study on Veuve Clicquot shows how champagne brands provide a benchmark in creating prestige. The lessons learned from the luxury wine industry may also be useful in many other industries. As an illustration, we apply the authenticity and prestige-building techniques to the fashion segment.
Keywords: luxury; fashion; branding; brand-building; authenticity; prestige.