New Book (Chapter) Wine Business Management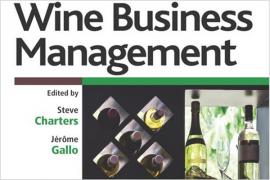 A new book about Wine Business Management edited by Steve Charters & Jérôme Gallo and published by Pearson.
The world of wine business is rapidly developing. A drink which for centuries was made and sold locally, primarily around the Mediterranean, is now produced around the world and has growing markets in places as diverse as East Asia, tropical Africa and North America. Yet despite this, no comprehensive text has been devoted to the full range of activities involved in managing the commerce of wine.
This broad-ranging book covers every aspect of the management and marketing of wine:
It analyses the changing global context within which the wine industry operates, comprising economic and legal structures and varying attitudes to wine and the make-up of the industry.
It considers how enterprises are best managed, including financial control, strategic planning leadership and human resources.
Klaus Heine, Glyn Atwal & Zelal Ates contributed a book chapter about Luxury Wine Marketing.
You can find the book an Amazon here.