Luxury City Branding for Vienna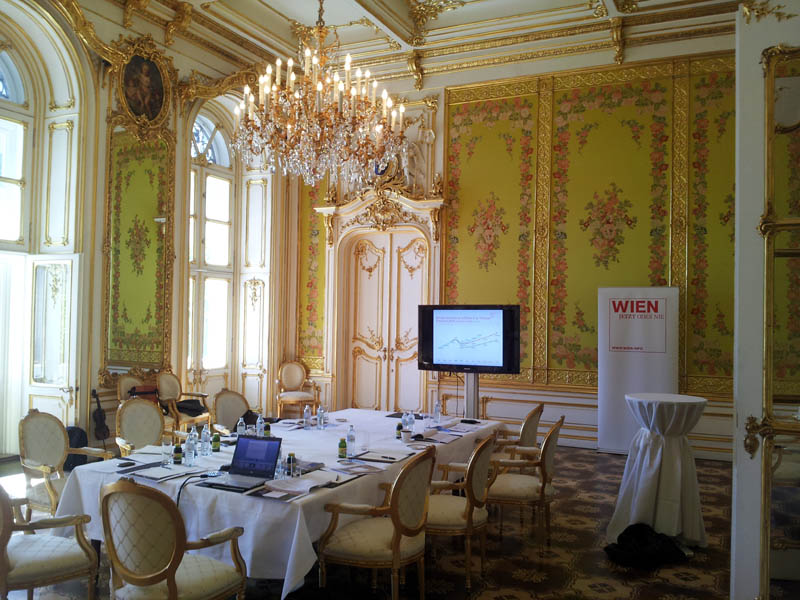 Tourism to Vienna is booming. In 2013, there were 12.7 million overnight stays recorded in the city – an increase of 60 percent since 2003. Vienna's attractiveness is also exemplified by its dynamic accommodation market. Since 2003, the number of available hotel beds has increased from slightly fewer than 40,000 to more than 60,000 (+53%). The tourism and leisure industry guarantees around 84,000 workplaces. Every million Euros spent by guests during their stay in Vienna creates eleven new full-time workplaces (according to the Vienna Tourist Board / WienTourismus).
The task: The Vienna Tourist Board did not wish to simply rest on its success, but to further improve its competitive position. The Board has set ambitious goals, illustrated by the following formula: 5 x 400 + 20 = 2020. This means that, starting with 2013 as base year and with 2020 as final deadline (1) the number of overnight stays is to increase by five million, (2) the revenue from accommodation is to be stepped up by Euro 400 million, and (3) direct flights to Vienna are to be offered from another 20 metropolises worldwide.
The tourism strategy also has an impact on the development of the city of Vienna. Cities, like products, services or celebrities, can also be branded. For a city of excellence such as Vienna, this is not about mass-marketing, but rather about luxury city branding. This does not mean that Vienna should be a city for the "happy few," rather that it should be for the "happy many." Destination marketing can nevertheless still benefit from luxury marketing techniques. Therefore, the Vienna Tourist Board asked for some advice for its premium and luxury destination branding.
The approach: In September 2013 our cooperation started with the workshop "Luxury Upgrade Vienna", setup by the Vienna Tourist Board for its high-end partners. Big parts of the high-end business community in Vienna attended the seminar including representatives of hotels, restaurants, traditional shops, and well-established luxury brands. Klaus Heine gave a keynote speech about "Luxury City Branding Vienna" which was followed by a podium discussion and workshops that focused on high-end visitors from key markets such as China, the Middle East, North America, and Russia.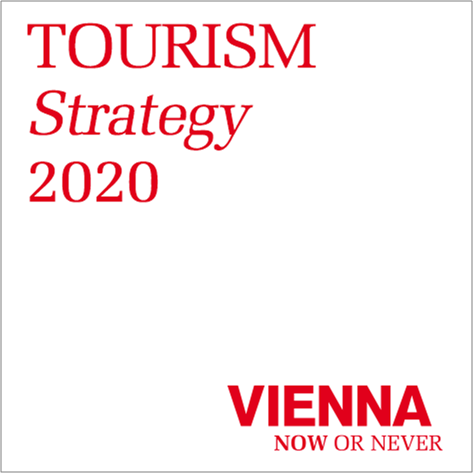 In order to achieve the objectives, the Vienna Tourist Board has led the formulation process for the new Tourism Strategy 2020 with a series of innovative formats. Based on the idea of crowd-sourcing, they applied a web-based open innovation process, during which (potential) guests to Vienna as well as the local population were invited to submit their ideas for "Vienna 2020", resulting in more than 500 ideas from over 40 countries. As a second step, approx. 250 time-tried experts and stakeholders of Vienna's tourism industry participated in an online dialogue forum, reflected on suggestions, raised new viewpoints and expressed their willingness to take part in concrete implementation steps.
International Advisory Board: For the first time ever, the global perspective and in-depth knowledge of analogous examples from all over the world combined with comprehensive tourism know-how were input by an International Advisory Board. The Board is comprised of: Karl Wöber, the Rector of MODUL University Vienna; Greg Clark, the international advisor for city development, investment and globalization strategies;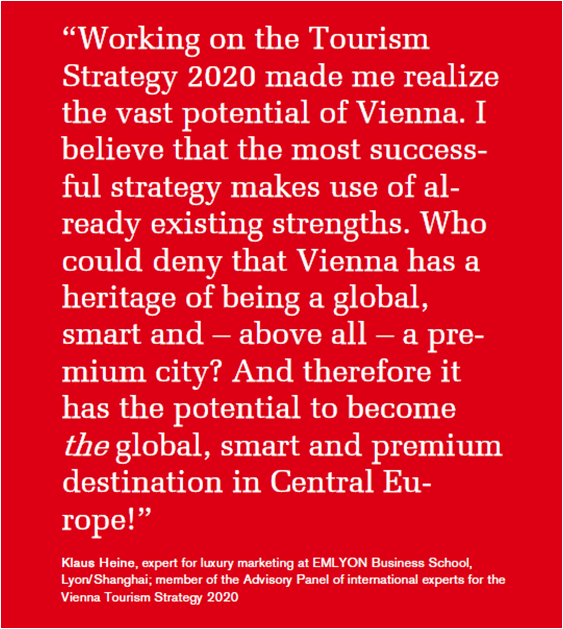 Yolanda Perdomo, the Director of the UNWTO Affiliate Members Program, and Klaus Heine, who concentrated especially on the premium and luxury component. The Advisory Board met in Vienna for extensive workshops for a total of three times and supported the development of the Tourism Strategy 2020.
Results: The Vienna Tourism Strategy 2020 is the instrument to attain the ambitious goals and relies on three strategic orientations: Global, Smart, and Premium. By 2020, Vienna is to elevate its Global, Smart, and Premium qualities to a new level.
PREMIUM Vienna 2020 embodies a strategy of quality leadership that makes the experience of being a guest of Vienna unique and builds on the image of Vienna as a city of elegance and exquisite joie-de-vivre. At each stage of their customer journey – on arrival, during sightseeing, in restaurants and cafés, at the hotel, or when attending musical or cultural events – guests should experience premium quality and a "touch of luxury." Exclusive experiences and offerings in the high-end range are the spearhead of Vienna as a premium destination. Through their multifaceted interaction, Global, Smart and Premium will make sure that Vienna in 2020 will be perceived as a metropolis of tradition and grandeur that, however, is definitely not stuck in the past but rather keeps pace with the times – a city that is vibrant and constantly changing and renewing itself.
The complete version of the Vienna Tourism Strategy 2020 can be found here.
Source: www.wien.info.