How to Build a High-end Brand
To help you to strengthen your brand identity or create a powerful brand from scratch, this hands-on workbook will guide you step-by-step through all the stages of brand identity planning for high-end cultural & creative brands.
What is this Book about?
A big part of the brand-building process deals with the creation of 'meaning'. Entrepreneurs never just create a business – they always need to create a brand at the same time. Even more today, the symbolic meaning, the brand's purpose and story are not just a nice add-on, but in many cases the central idea of a new business. Building a business also means building a brand. And building a brand is about developing brand identity. Many businesses do not really know what they want to stand for, but leaving brands and products 'naked' without a compelling brand identity, is a wasted opportunity to create value for customers and competitive advantage for the brand.
Brand identity planning is a brand's DNA configuration. It helps to create a brand's unique fingerprint, to give it an aura and soul, and a personality all of its own. As marketing professor at emlyon business school, I focus on 'how to build high-end brands' and especially on "how to create brand identity' since many years. With this book, I would like to guide you step-by-step through all the stages of brand identity planning.
The Brand-Building Canvas
To find out what you want your brand to stand for, you can make use of a brand identity planning model that provides an overview about what brand elements should be considered and how they inter-relate. This book relies on the Brand-Building Canvas, which can be used to analyze and develop a business model and a brand's identity. It contains all aspects of brand identity and is part of a structured system of brand-building templates.
Based on the Concept of Ikigai
Brand-building is also a process of self-discovery. Developing an identity-driven brand requires, first of all, to understand your own identity: Who do you want to be? This book relies on the Japanese concept of ikigai that teaches us that we can fulfill our 'reason for being' through our brand. This requires us to move beyond just making money and to find a higher purpose that motivates us to jump out of bed in the morning.
What's included?
Brand-building toolkit: A modular system of brand-building templates will help you to develop a strong identity for your own brand
Many real-life examples and case studies teach you the do's and don'ts of brand-building
Decision-Boxes provide you an overview about all the typical options you have at a particular stage of brand-building (e.g. more than 50 relationship types that can help you define your brand-customer-relationships)
How-to-Boxes explain you how to apply useful brand-building and market research techniques in practice
About 180 pages (A4, ready to print)
What are the main Branding Strategies the Book draws on?
While positioning-based (mass) marketing aims at defining and constantly adapting its market positioning according to market research and consumer surveys, identity-driven (high-end) brand management means deriving the brand philosophy from inner beliefs and visions. The major challenge of identity-driven branding is to find out what a brand should actually stand for – to develop brand identity: a detailed construction plan of brand meaning. For many lifestyle brands, symbolic benefits even exceed functional product benefits. This means that big parts of product benefits are not made in the factory, but in the marketing department (Heine et al., 2018).
As customers are increasingly interested in understanding the brand purpose, character, culture and business practices, successful brands focus on 'why' they do what they do, instead of what they're selling. Purpose-driven entrepreneurs pursue innovations in culture & society, not in products. The major challenge of purpose-driven branding is to find a relevant band purpose, to embed it into the brand's vision – and ideally, combine it with life goals of the target customers.
The personality-driven approach to branding can complement identity-driven branding and take it one step further. Drawing on the concept of anthropo­morphization, the central idea of personality-driven branding is to enliven a brand in the minds of brand managers and company employees (MacInnis and Folkes, 2017). Instead of describing a brand's personality with just a few terms, managers should have a metaphoric picture in mind about what kind of person their brand represents, just as if they would think about a 'real' person: What are the brand personality's goals in life? What is her/his lifestyle? How does s/he look like? How would s/he design a website or flyer? Developing a brand personality allows you to create meaning, to know much better what and whom your brand should actually represent. Personality-driven branding sees the brand personality as an intentional agent and the focal point for brand management, who guides all branding decisions and provides inspiration. If all employees were to align their actions with the desired brand personality, the organization would appear to act as one person (Heine et al., 2018).
In the 19th century, it was common that a manufacturer would vouch for the quality of his products with his family name. Companies were 'humanized' as their founders and owners were their public faces, which helped building personal and trustworthy relationships with customers. Today, customers still want to connect names and faces to the brands they like as much as they did a century ago. The point of giving your brand a face is turning it into a human-like relationship partner (Fournier and Alvarez, 2012). A person selected as the brand's public face should be developed as a 'personal brand' that is representing the company. One of the major success drivers for self-employed people in creative industries, such as designers, artists, chefs, or architects, is to turn themselves into a 'person brand.'
To build what Type of Brands?
The book concentrates on building identity-driven brands that do not just sell "products that work better than others" (functional benefits), but aim to attract like-minded customers who share their vision, worldview and lifestyle (identity-driven brands are also lifestyle brands). More precisely, the book concentrates on all types of brands with a strong identity – especially brands in the luxury / high-end, cultural & creative industries and alternative brands, including sustainable, eco and also spiritual brands. While luxury brands focus on prestige, many high-end brands concentrate on excellence. Many identity-driven entrepreneurs look for new ways to help people, society or nature – which requires to question the status quo and often also mainstream culture (therefore called 'alternative brands').
Contents Overview
This Book is structured by the main Steps of Building a Brand:
Introduction: The Starting Point: What is your Ikigai, your Purpose in Life? What is your Business Idea?
Foundations: The Brand Identity Planning Model: What is Brand Identity? What is the Logic of the Brand-building Canvas?
Main Part: Build your Brand: How to complete the Brand-building Blocks?
Step 1: Brand Vision: How to come up with your Brand Vision, Mission & Purpose?
Step 2: Products: What should be your Value Proposition & Brand Qualities? How to achieve Brand Authority?
Step 3: Target Customers: How to connect your Customer's Life Goals with the Purpose of your Brand?
Step 4: Brand Character: How to create Brand Personality, Brand Culture and an overarching Brand Theme?
Step 5: Relationships: What are the Options for your Brand's Customer Relationship Type, Role & Tone of Voice?
Step 6: Touchpoints: How to derive your Brand-Customer Touchpoints from Customer Journey Mapping?
Step 7: Brand Expression: How to symbolize what you want your Brand to stand for ? How to make your Brand recognizable?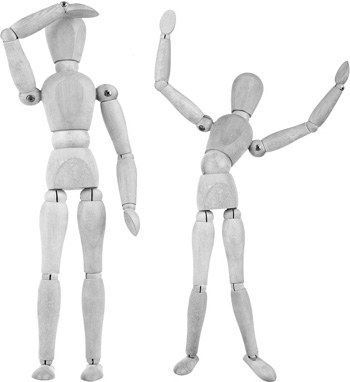 For whom is this Book?
Entrepreneurs
who want to improve the branding strategy of their existing brand or set-up a new high-end, cultural & creative brand and therefore need to know how to endow their brand with an identity, purpose and personality, ideally, to fulfil their life purpose through their business. The book helps them to anwser the question: What do I want my brand to stand for? In preparation of the cooperation with advertising agencies, it provides an overview of the main concepts of brand-building and explains how to turn a business (idea) into a strong brand.
Brand managers

who want to rethink their branding strategy and what their brand should stand for, possibly to upgrade their mass-market brand into a high-end brand, to develop their functional brand into a lifestyle brand, reposition their brand, create brand meaning and symbolic benefits, come up with a brand vision, mission and purpose and connect their brand purpose with the life goals of their customers.
People businesses
such as architects, designers, artists, craftsmen, chefs, and other creatives, but, in fact, all small and medium-sized companies and family businesses that are ready to guarantee the quality of their products and the good intentions of their business practices with the best sign of trust: their own name – and thus, turn themselves into a 'person brand'

.
Publication date: 11.11.2018, last updated: 5.2.2019